Eight years ago, the Arabic content industry was fairly straightforward when it comes to the monetization life cycle of a video asset, like an Arabic Drama series or a movie. A tight-knit TV industry that thrives on personal relationships meant that a limited selection of production houses produced content for TV/ theatre, and then follow a simple windowing process that normally only involved theatre (for movies) followed by pay TV, then free TV, and finally almost everything landed on YouTube for residual revenues, a convenient and cheap catch-up solution.
In most of the cases, the monetization cycle of content went through only the last two stages, especially during the month of Ramadan.
This lasted until roughly 2017, when OTT platforms started popping up in MENA, at almost the same rate that linear channels were popping up on satellite back in 1997.
A fresh demand was created by these new buyers coming into the Arabic content marketplace. However, in an industry still almost fully funded by ad spend rather than subscription revenues, acquisition budgets of the digital newcomers were too small to justify ramping up production, causing the monetization life cycle of a video asset to be caught in limbo. While content distributors had a bit of fun splitting the rights of video assets even further to cater to the small budgets of OTT platforms, YouTube witnessed an abrupt 92% decline of video assets uploaded as witnessed in Ramadan 2019.
A Long story Short, this is how many OTT's started off in the MENA region: A catch up service for linear channels, and a slightly more monetizable replacement for YouTube. However, this only lasted a year or so, as OTT platforms struggled to figure out a monetization strategy in a region used to receiving free Arabic content. Needless to say, OTT's turned to gain a competitive edge by going into production. AKA originals.
The Arab world's content industry is currently experimenting- so it's a good time to go in with fresh ideas.

HEBA KORAYEM
Shifting trends
If you recall, Netflix announced its expansion into MENA back in 2016. That was probably bad news for Pay TV networks in the region, but for regional production houses, it meant new commissioning opportunities and new money. Netflix started investing in Arabic Content a year later, with Emirati Drama "Justice" released in 2017 . Interestingly, the first regional OTT platform to release its own "Original" production in the region was ICFlix , back in 2014, with two Egyptian movies "HIV" and "Al Makida", titles and genres that are a perfect fit for an OTT platform. However, the concept of SVOD back then was too premature to sustain any traction. Fast Forward to 2021, In just 7years, the MENA region witnessed the rise and fall of 3 OTT platforms, the birth of 10 more, and more than 10 Telcos acquiring content for their own IPTV and OTT solutions. Recent Content market studies released by Dubai-based companies such as DICM, vynd, and mena tv, all point out the good news that OTT is indeed flourishing in the region, implying new money in the market place. We should then all celebrate the digital content revolution, because finally subscription revenues will save the industry from being fully dependent on ad spend, right? Wrong.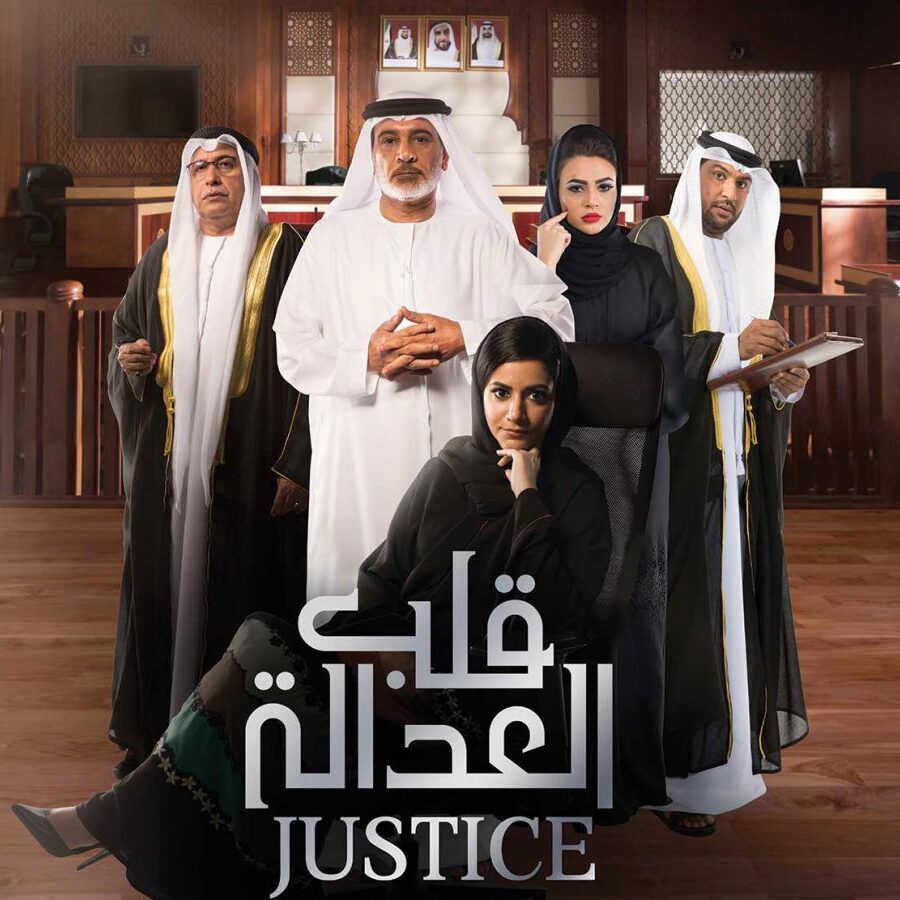 The industry is still fine-tuning a balance between SVOD models and Ad supported monetization, whether digital or linear, but one thing remains unanimous: Both international and regional OTT's are now setting aside budgets for exclusive Arabic "originals"- and that is music to every producer's ears, because for now, Content is privately funded for the purpose of increasing the valuation of an OTT platform, not necessarily immediate profitability. The investment in Arabic content by OTT's does not translate to significant ROI in the form of ad spend or subscription money- not for the next couple of years.However, the fact that MENA viewers are finally starting to open up to the concept of paying for content is to be celebrated.
for now, Content is privately funded for the purpose of increasing the valuation of an OTT platform, not necessarily immediate profitability

– HEBA KORAYEM
Where's the money?
A market scan reveals that there are 3 international OTT's already investing in the MENA region, and at least 3 more trying to properly expand into MENA within the next year. By "properly" I mean investing in Arabic Content, not just having a payment gateway or a small free zone office in Dubai. There are 5 regional ones investing in Arabic content, with at least 2 more scheduled to launch in 2021, boasting about doubling or tripling investment in Arabic Productions made for OTT.
Now before international format distributors and regional production houses start pulling up their sleeves, they'll need to understand what to start pitching and to who. In other words, what is going to sell? what do audiences want to see?
In a unique region where the source of audience data is a controversial topic that is frequently debated, and with digital platforms not releasing any audience share or ratings data, this could be a million-dollar question. However, I'm going to run some simple non-algorithmic AI (Actual Intelligence) to analyze the production trends of platforms over the past few years and drawing conclusions to help understand what sort of Arabic Content these OTT's are demanding.
We all know that Drama sells in MENA, and that's why a whopping 56% of OTT releases were drama series, 40% of them portraying societal stories/ relationships, as OTT's chose to take a more conservative linear approach of "if it works, don't break it".
However, since the start of OTT production releases in 2014, a new group of genres appeared that Arabic viewers were not used to seeing on Linear EPG's, and has been witnessing success on OTT platforms: Thriller, suspense, crime, mystery. From 2014 to 2019, 12% of OTT releases fell in these genres. 2020 alone saw a 19% YOY increase in the appearance of this genre on OTT platforms.
MBC's "Halal Victims"- Despite hundreds of thousands of dollars spent on this production, it didn't see the light past the 4th episode, when it was ordered to be taken off the platform immediately.

Heba Korayem, about censorship in MENA
This tells me two things: 1. it took 3 years for OTT's to realize that what worked on linear tv will not work on a digital solo watching platform. 2. You can be a lot more creative and experiment with different genres if you're pitching to an OTT platform.
While the second point is good news for the creative crew, I wouldn't get too creative, because censorship rules in the region remain vague- as witnessed with Shahid's title "Dahaya Halal"or "Halal Victims" with which they had boldly announced that they're now ready to "take on" Netflix. Despite hundreds of thousands of dollars spent on this production, it didn't see the light past the 4th episode, when it was ordered to be taken off the platform immediately.
Now that we know what genres are trendy, we'll look at who and how. Who is the target audience, and how many episodes? In 2020, 36% of all OTT releases were in Egyptian dialect: an expected trend, given that Egyptian is still the most widely understood and familiar dialect in the Arab World. No surprises here. 26% were catering to dialects from the Gulf- mainly Saudi Arabia, Kuwait, and the UAE. 13% of releases were dialects from the Levant, mainly Lebanon and Syria. These are all expected trends. We already know that Egyptian content sellsand Khaleeji content pays. Not rocket science. The unusual trend witnessed falls in the rest of the pie chart labeled as "other". 15% of the 2020 releases were of "mixed dialects"- a new trend that is rarely seen on linear TV, adopted by OTT's that position themselves as <pan Arab>, mainly Shahid and OSN. Why is this a cool trend? Because it implies Collaboration, Coproduction, and Cohabitation. Maybe not the last one, but you get the idea.
In a nutshell, it doesn't require too much content market intelligence to figure out that entities currently spending on Arabic content are no longer the linear channels, but the OTT platforms. The key difference is that OTT's have access to their own real time viewership data, which they will never publicly reveal, but a quick scan of their libraries is enough to get a general understanding of what their acquisition trends and production preferences are like. Now is the time to experiment with new genres in MENA, preference for shorter episodes, and mixed dialects (Lebanese, Saudi, Egyptian) seem to work for Shahid, the region's biggest platform.
The Arab world's content industry is currently experimenting- so it's a good time to go in with fresh ideas. Weather this subtle risk-taker approach will become a new norm, is up for debate, but the good news is, right now, unlike any time before, in the MENA content industry, we can confidently say that there's potential money in two places instead of one: Ads and Subs
I believe that there's money in three places, but that's for a different article.